Beekays'
A little story about us
BEEKAYS' made a humble beginning 3 decades ago with a noble vision of catering hygienic and nutritious bakery foods throughout Bangalore. Today, we are proud to say that our sincere effort over the years has enabled us to offer over 150 quality products for consumption every day by thousands of people across Bangalore. Our products are supplied to various supermarkets like Big Bazaar, D-Mart, MK Ahmed stores, Village Hypermarket, etc and are also used extensively in Public Sector Undertakings and leading Multi-National Corporations in IT/BT/BPO. We strive towards excellence by embracing modern technology, upgrading processes and ingredients from time to time and also by ensuring strict adherence to safety and food standards to bring in "quality foods and snacks at an affordable price".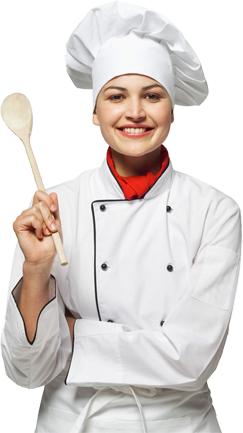 Management
B.S. Bhat
Chairman and Managing Director
Ullas Chandra
Director of Operations
Jyothi Bhat
Architectural Consultant
Preethi Bhat
Executive Trainee
Mission & Vision
Ensure healthy and wholesome quality food to every citizen at affordable cost.
Create a work environment where we can attract, retain and motivate the brightest and most talented people in the industry.
Create an atmosphere where employees can learn, grow, and innovate, while holding true to the roots of traditional baking.
To provide value added foods regularly by embracing modern technology and developing new processes.
Continually innovate in the baking industry while continuing to make everything from scratch on site.
To create an inviting warm atmosphere for our clients and customers to be able to purchase their baked goods.
Company History
2017
Started manufacturing ice creams with pasteurizing unit ice cream mixing blast freezing unit
2015
Established cold storage unit to store at -35°C
2012
Established a Microbiology Laboratory
2011
We opened Cafe Mamma Mia
2010
Ullas Chandra and Mrs. Jyothi Bhat joins the Management
2004
B.S. Bhat completed certificate courses on Frozen Dough Technology, Extending Shelf Life for Cake Products, Bakery Premix Technology
1994
Since 1992 BS Bhat has been visiting, attending, participating in seminars, live demos, training in bakery food processing technology at various international bakery trade fairs at USA, Germany Italy, France, Austria, Taiwan, Chinna, Hong Kong, Singapore, and Malaysia etc.
1986
B.S. Bhat and Associates took over the unit of Spencer's Bread
1985
Started manufacturing spencer's bread as a franchise unit
1982
Established by PVV Krishnan & Associates